Collection Editor:
Dr Dong Wang
Dong's Vision for the Collection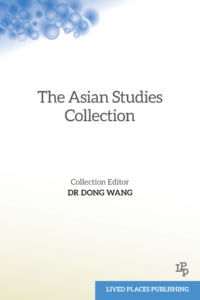 The Lived Places Publishing Asian Studies Collection aims to increase our understanding of Asians in the world and the students of the world's understanding of Asia. Our exploration of the people of Asia includes the Asian- and Indo-Pacific and the Asian Arctic regions. Books in the Asian Studies Collection will explore stories of people's experiences in Asia through lived places, tangible and intangible, and a multitude of angles and perspective.
Past and present lives have always unfolded in places, be they physical or imagined. This book collection intends to root our knowledge of Asian politics, economies, societies, ethnicities, religions, military affairs, law, medicine, technologies, and cultures in the places where people live—not in the abstract "nonplace" of the Asian region or diaspora. Which meanings do we attach to the places we live? How do lived experiences within Asia change the way one looks at oneself and others? Do narratives and histories enchant places or do places enchant their inhabitants?
We seek empirically driven manuscripts of 30,000-60,000 words that bear individual and/or collective voices with compelling lived stories involving Asia, the Asian diaspora, and/or others living in Asian places. For seasoned writers, my role as collection editor will be that of occasional progress-checker, deadline-reminder, and draft reader. For first-time writers, my role will be that of co-strategist, frequent draft commentator, and general encourager. For those in-between, we will come up with an arrangement that will permit authorial freedom and editorial feedback.
Forthcoming Titles:
---
More about Lived Places Publishing:
---
About the Collection Editor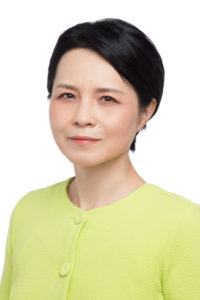 Dr Dong Wang is a historian of U.S.-China relations, modern and contemporary China, and China and the world. She is a naturalized American citizen (since 2006) and a permanent German resident (since 2012) based in Boston, Massachusetts, the Lower Rhine of Germany, and Shanghai where she holds a university chair in history. She conducts original research in Chinese, English, French, German, and Japanese while also learning Russian.
Her books include Longmen's Stone Buddhas and Cultural Heritage: When Antiquity Met Modernity in China (2020), The United States and China: A History from the Eighteenth Century to the Present (2nd and rev. ed. 2021), Managing God's Higher Learning: U.S.-China Cultural Encounter and Canton Christian College (Lingnan University), 1888-1952 (2007), and China's Unequal Treaties: Narrating National History (2005).
---
Call for Proposals:
Ready to get started? Please fill out this form to contact Dong directly with any questions, or download our proposal guidelines to begin the process immediately.