Collection Editor: Dr Chris McAuley
Chris' Vision for the Collection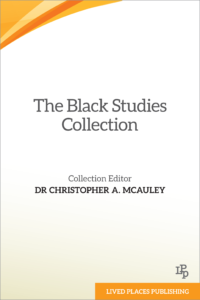 Lived Places Publishing is guided by the belief that story-sharing can both shorten the distance that separates us and increase our collective efforts against thinking and policies that penalize and exclude far too many people for simply being who they are.
By "Lived Places" we mean more than geographical or physical locations, but also the social and institutional ones that we have been forced to inhabit and those that we have claimed and embraced. This collection, Black Studies, specifically seeks titles that demonstrate the many lived dimensions of Blackness that defy neat categorization and racial reductionism.
For seasoned writers, my role as collection editor will be that of occasional progress-checker, deadline-reminder, and draft reader. For first-time writers, my role will be that of co-strategist, frequent draft commentator, and general encourager. For those in-between, we will come up with an arrangement that will permit authorial freedom and editorial feedback.
Proposal Guidelines
Ready to get started? Reach out to Dr McAuley using the form below, or get more detail about our proposal guidelines.
Books in this Collection
See all books in the Black Studies collection here.
---
About the Collection Editor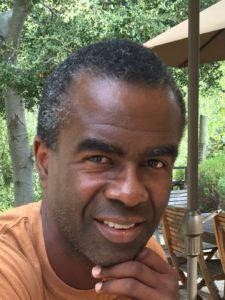 Dr Chris McAuley is an Associate Professor in the Department of Black Studies, UC Santa Barbara. He earned his Ph.D. from the University of Michigan in Political Science. Dr McAuley's areas of research are northern and southern African Politics, world systems theory, Black intellectual history, Caribbean and Latin American political economy and economic history of the Americas.
---
Interested to learn more about the program?
Would you like to become an author?
Connect with our collection editor.
---
Please fill out the form to contact Chris directly: