By Farhana Hoque
After approximately 50 years of trying, I'm giving up on assimilating to English culture. I took this stance soon after Rishi Sunak, the first person of colour, became U.K. Prime minister in October 2022. At this time, a long-term English acquaintance of mine, about the same age, living on the south coast and a vocal Brexiteer, reminded me that my ancestors didn't come from here. Since I don't have English blood pumping through my veins, I am not of here.
This conversation triggered a chain of associations and memories. As a second-generation immigrant originally from East Pakistan/Bangladesh, settling in the U.K., I have constantly adapted to externally-imposed identities. But when I chose to return to my homeland to do fieldwork, I looked upon the unique horizon of northern Bangladesh – the paddy fields in the plains, the tea gardens and the foothills of the Himalayas – it all felt familiar. It felt like home. And I was uninhibited in claiming this. I also felt that my ancestors may have looked on the same horizon and experienced the same sense of belonging. So maybe it's true. Maybe it's about the blood that runs in one's veins that helps us feel anchored in the landscape.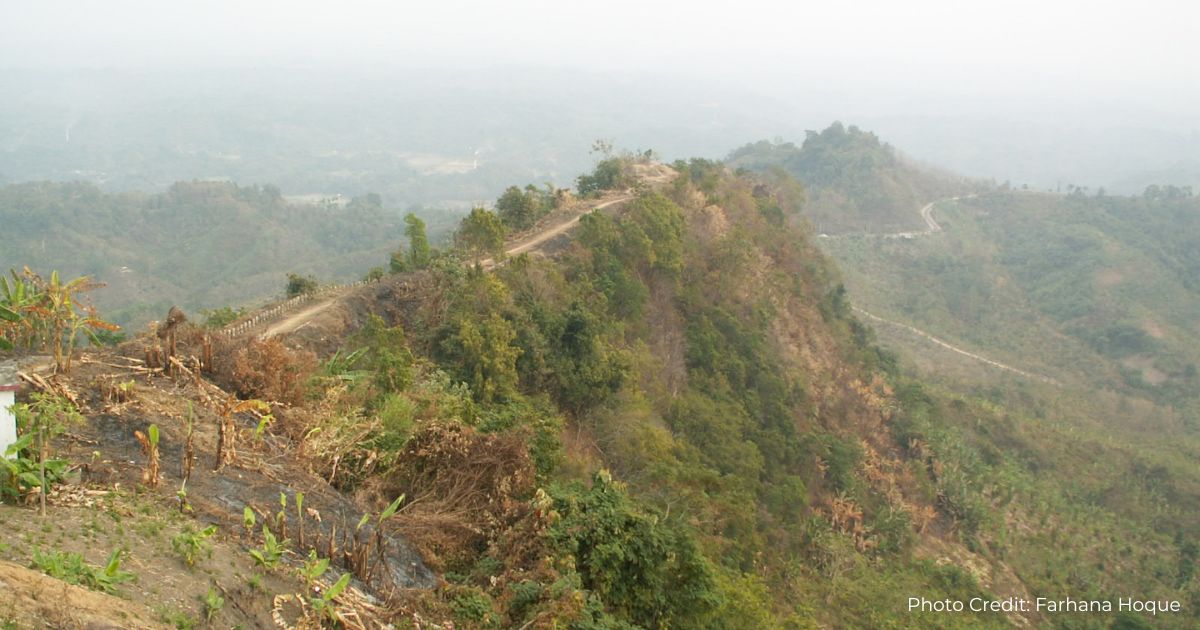 I also wondered how long it would take for a second-generation immigrant to the U.K. to feel the same way about, for example, the London skyline. Apparently not 50 years – I still didn't feel that way. Would it take 100 years? 200 years? Or maybe even more before I could regard this urban skyline as my home?
The conversation reminded me of a recent feeling of déjà vu when returning to the U.K. from fieldwork. I had studied a community in the Bangladesh-Myanmar borders called the Marma who had migrated to a narrow strip of high land called the Chittagong Hill Tracts (CHT) over 400 years ago. What was remarkable about this group was that they had resisted assimilation to the majority mainland Bangladeshi culture for as long as they had existed in the region. The CHT had experienced many different groups migrating to the area, pushing out or rubbing alongside earlier migrants, whilst being governed by different external political powers over time. James Scott in The Art of Not Being Governed (2009) describes these types of borderlands as the "shatter zones" of Asia. In these fluid shatter zones, the different groups would slowly coalesce and through a creolized language and consciousness, peacefully trade with each other and manage the common lands.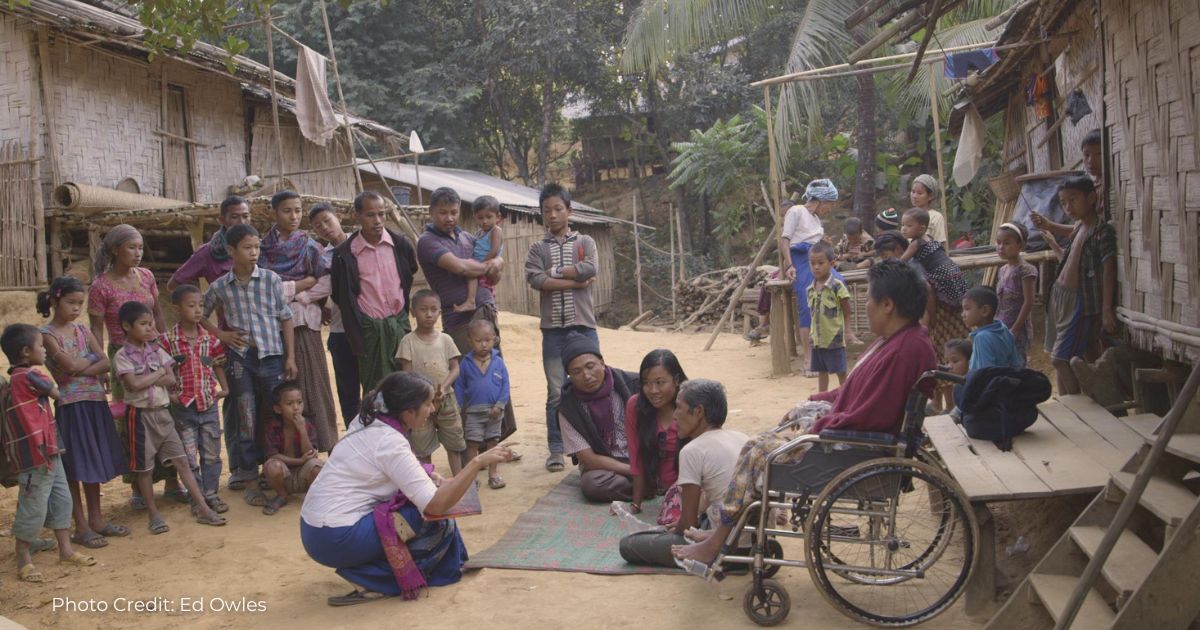 As the nation state took control of these borderlands, the cultural standardization that is often hard-wired into the architecture of the modern state would be extended to the periphery.
I learnt that there were benefits to assimilation in the CHT – specifically, more opportunities in education, work, and politics. There was safety in the twin processes of assimilation and citizenship which would mean, for example, that land ownership would less likely be contested. The issue of who owns land had become a sensitive topic in the region when I was there. So much so that I couldn't conduct any interviews around it. Climate change was cited as the reason: The rising waters of the Ganges delta region had resulted in the disappearance of land. This had led to an increasing number of landless refugees from the low-lying regions to move to higher ground to survive.
Despite the advantages of assimilation for the 11 minority groups in the CHT, the Marma chose NOT to assimilate. Instead, the community actively asserted their identity as a Burmese-origin diaspora. They claimed deep ancestral roots – 400 years of living in the area – and continuously strengthened their cultural boundaries by the invention and reinvention of the group identity.
When I came back to the U.K., I analyzed the ethnographic data by enlisting theories on identity and change which would help me to understand the function of not assimilating and what it achieved for the group. There were many examples of Marma cultural uniqueness: The oral histories that retold their epic journey from Pegu in Burma, facing war and defeat to settle in the Chittagong Hill Tracts. And the distilling of a Marma cultural essence through material objects such as the sword, the coin garland and the royal chart. The pageantry and shine that accompanied annual rituals such as the tax collection ceremony. Using narratives on migration, plus material objects and ceremonials, the group was able to differentiate themselves from the majority culture and also gain legitimacy to live in the hill tracts and some freedom in an otherwise highly militarized and politicized border zone.
I also came to see that the way the Marma community worked on their boundaries as a Buddhist group in a majority Muslim nation was inversely mirrored by the Rohingya Muslim minority in Buddhist Myanmar.
It was during the writing phase of my Ph.D. that I saw my adopted country – the U.K. – vote to leave Europe in 2016. Since I had just returned from the hill tracts where the Marma were refusing to assimilate, I couldn't help but see the Brexit vote as also a resistance to assimilate. Like the Marma who lived on the edges of the Bangladeshi state, the British Isles are on the periphery of Europe – an island, cut off by the English Channel. There is a delicate ecology of unwritten laws, customs, and conventions in the U.K. that are similar to the oral traditions, customary law, and unwritten history of the Marma. I saw Brexit in terms of a core Britain that had voted to no longer assimilate to European laws, regulations, and culture. It was a movement fighting to "reset" British culture to something that would be more singular, and free of the "other." Independent of Europe and with borders closed, Britain could begin the process of deciding who would be absorbed into British culture and who not.
Britain and the Marma community were doing something different by branching off and returning to an older narrative of former glory and influence. However, whilst the Marma refusal to assimilate felt like a matter of survival, the British Brexit vote felt like it was heralding a new era of intolerance into the world.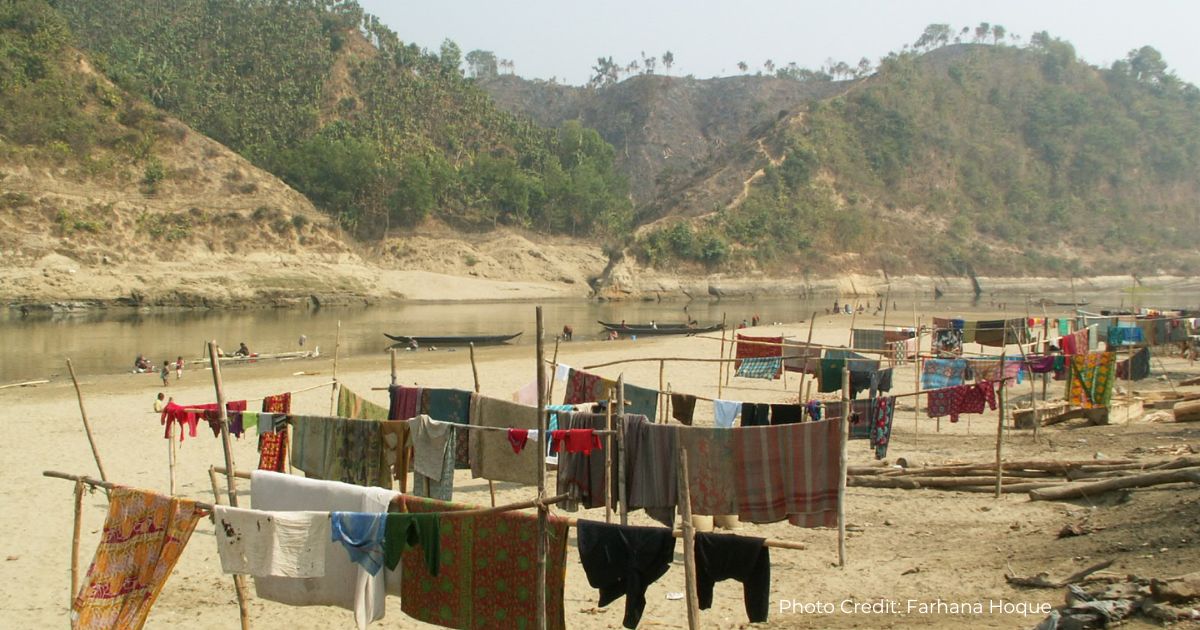 I often pondered the question of what would have happened if the Marma had assimilated like for example the largest minority group in the CHT – the Chakma – had done. This question brought me back to my own experience of being an assimilated minority.
Like Rishi Sunak, I'm also originally of Indian descent. I came to the U.K. when I was 3 and negotiated my existence as a brown girl in remote rural areas – Staffordshire and the Shropshire borders – during the 70s. Those were not easy times and we as a family made a conscious decision to assimilate to English culture. We only spoke, dressed, and ate English. Because we didn't have access to many of the Indian spices and ingredients, our curries became English. Like Rishi's family, our father was a doctor and he slotted into a hierarchy of medical professionals who were culturally mixed but ultimately led by the English.
50 years on, I've given up on assimilation. The recent appearance of Asian role models in the U.K. government have shown me the dangers of trying too hard, of turning on others to show unwavering loyalty to Britain. Our U.K. immigration policy took a chilling turn when it proposed to deport asylum seekers to Rwanda. The policy was applauded and implemented by 2 cabinet ministers – Priti Patel and then Suella Braverman – creating the harshest immigration environment ever. Through my assimilated Asian counterparts in power, I saw a continuation of the cycle of rejection.
I cannot undo my assimilation to British culture. And my other homeland (India) isn't faring much better since it's now turning on its long-established Muslim population. What I can do is take stock and articulate an identity that feels better.
The most important thing I've learnt from anthropology is the value of being a visitor to a country when one comes from a minority group. During fieldwork, my Marma respondents would often ask me, with kindness and curiosity: Who are you? Where do you come from? Where are your roots? There were no straightforward answers but since I was far away from the U.K., and closer to the place of my birth, I felt a small reset happening to my identity.
I had the same feeling when I lived in The Netherlands. There, I was not part of the Dutch immigrant groups of Turkish and Moroccan. As a result, I felt less vulnerable when speaking up for these minorities, since I wasn't additionally fighting for my own right to exist there. I was another country's immigrant and therefore relatively free of the judgments and assumptions about my heritage. In Marma land, I experienced the same freedom. I cobbled together a picture of who I am. Because of the kindness behind the questions, I wanted to give them an honest and heartfelt answer.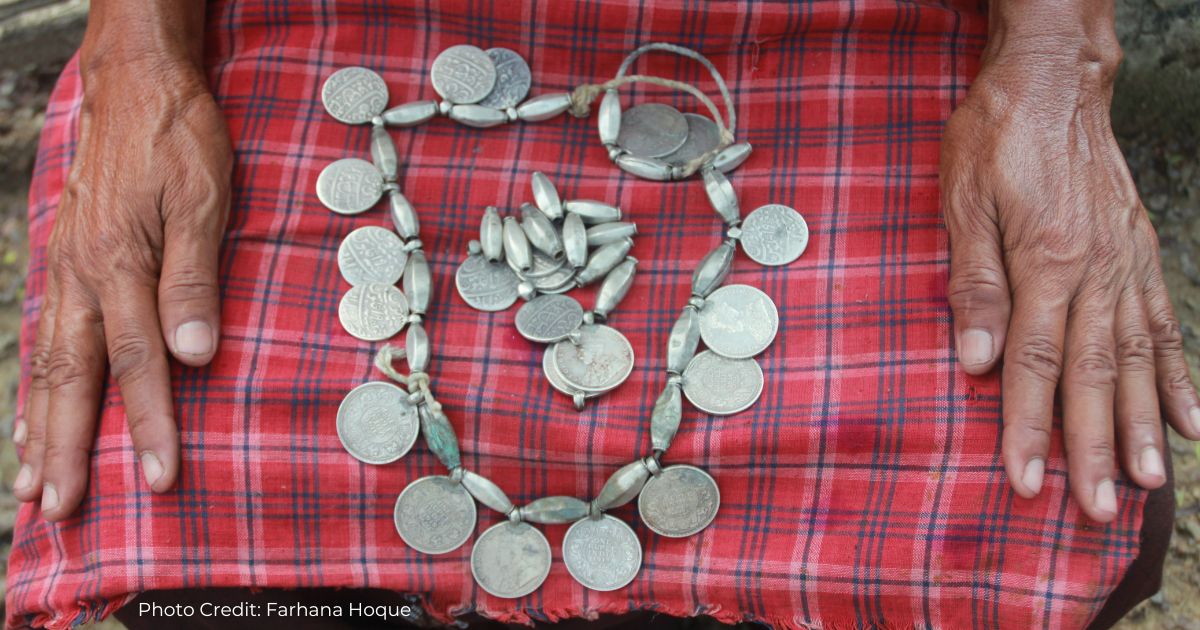 I would describe the most cherished memories from my life in the different places I have lived: From the Staffordshire canals with its incredible history of horse-drawn trade during the Industrial Revolution; to the mythology of the Shropshire hills; to the many paths that lead to the summit of Snowdon in Wales; to Mont Faron in Toulon, the most beautiful view enjoyed daily by families of wild boar; to the sleepy ponds and rivers of Northern Bangladesh, teeming with river fish and snakes; and finally to an ancient mango or jackfruit tree, my favorite fruits and trees to climb.
The liminal spaces of not belonging, of not being part of a minority group in another country has helped me to find my own kind of belonging. In fact, I came to see the value of double belonging, i.e., of having many spaces, experiences, and groups that contribute towards a more complete sense of who a person can be. Coming from a minority group, this was a liberating and an extremely grounding discovery.
---
Dr. Farhana Hoque conducted her doctoral research at UCL in the social anthropology of the Chittagong Hill Tracts in Bangladesh. She also holds an MA in Medical Anthropology from Vrije University and the University of Amsterdam in The Netherlands, and a BA in History and Politics from Liverpool University. Her work on marginalized communities began with a study of women and their reproductive health on the edges of Bamako in Mali in the 1990s and continued in her 10 years of volunteering at Amnesty International during the Sierra Leone Civil War.
BOOK: To Be a Marma
Her book, To Be a Marma: A Passionately Lived Identity on the Borderlands Between Bangladesh and Myanmar, published in August 2022.
More info: https://livedplacespublishing.com/book/isbn/9781915271181
Amazon: https://amzn.to/3GVIyY9
For collection librarians: To add this book to your collection, please see https://livedplacespublishing.com/page/librarians. We are currently conducting open trials for academic institutions.
FILM: To Be a Marma
To Be a Marma was a winner of the 2020 AHRC Research in Film Awards.
"To Be a Marma is an evocative portrait of the Marma people, a minority indigenous people living in the Hill Tracts of the Bangladesh or Myanmar border.
The Marma people are ruled over by an increasingly symbolic tribal monarchy, as well as the Bangladeshi state. They are battling to protect their identity, culture and land, whilst facing mass climate migration into their ancestral lands from the rest of Bangladesh.
The migration is occurring mainly as a result of climate change. Bangladesh is one of the world's most densely populated countries on Earth with the impact of climate change increasing every year. Thousands of people affected by flooding and extreme weather are moving to the higher ground of the Chittagong Hill Tracts."
To Be a Marma - Teaser Clip from Postcode Films on Vimeo.
---
Photo credits: Farhana Hoque, Ed Owles, and Sai Sing Aung. All photos used with permission.